How Does AnewCare Work?
AnewCare provides the means for your physicians to access certain medical information about you, such as doctor/hospital visits, medical conditions and prescriptions. We will not be sharing specific details about your health and history. By making it easier for your doctors to share crucial medical information, we can eliminate duplicate tests, prevent medical errors and arm them with the knowledge they need to keep you healthy.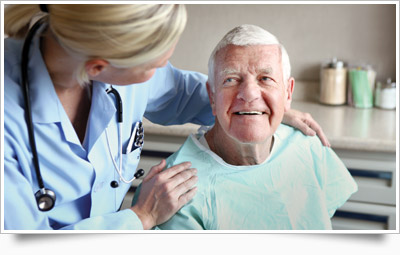 AnewCare is based on person-centered care. Physicians who are participating in AnewCare will have access to additional support staff, new communication systems and the latest data on methods and procedures for particular conditions. In addition to keeping you healthy, their job is to engage you in the decision-making process, informing you about your available options and making recommendations based on your specific needs. AnewCare initiated these programs to ensure that you obtain the care you need, especially if you suffer from chronic conditions.